Can everything that grows under the sun, get pickled? Well, if you're an Indian, you probably already know the answer. But it got us thinking. While India has some of the most unique flavours when it comes to pickles, do we have an idea of what could taste lip-smacking with them? Traditional recipes from around the country offer a range of pungency, spiciness and sweetness. So something that goes typically well with a spicy achaar, may not taste the best, when paired with a sweet one.

So here's a quick achaar itinerary for you to tickle your tastebuds, the next time you're craving something desi!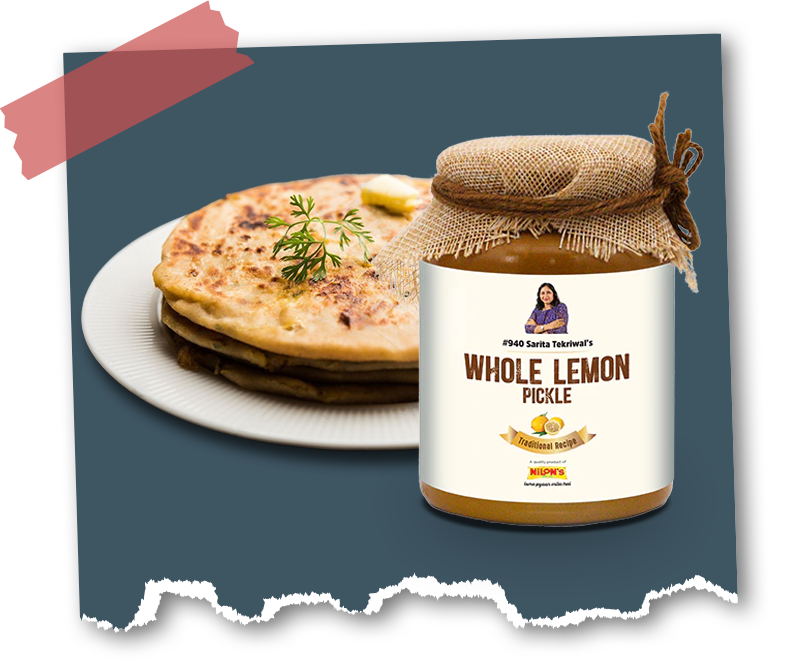 A fan favourite, the whole lemon pickle is a go to for most households. The zingy sour notes of the lemon are balanced perfectly with aromatic spices to give you the additional "oomph" with every bite. The traditional pickle goes best with everyday home-cooked food like dal-chawal, chapati and sabzi. But if you really want to indulge in the taste elevation it brings, try it with hot parathas of any kind.
An unconventional recipe that sets your tastebuds ablaze! Prepared with freshly sprouted moong and chana, this one gives you the sense of a complete meal, even when consumed with nothing but chapati. The sprouty essence that the achaar gives, packs a solid punch when paired with mildly spiced indian preparations. The achaar tastes delectable when consumed with khichdi, puri or even dhoklas.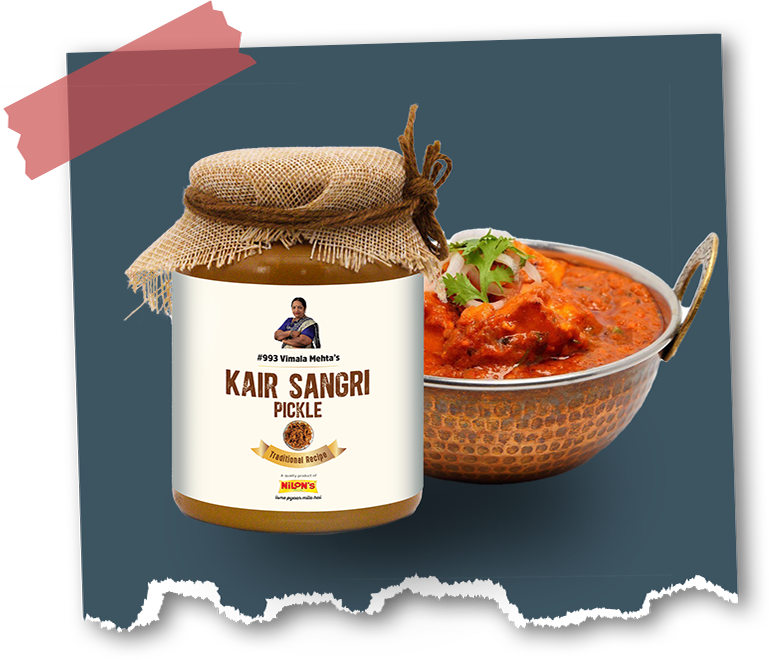 An ancient recipe from Rajasthan that still lives to knock your taste buds out. Made with dried kair berries and sangri beans, the achaar is pickled to perfection using mustard oil. If you're a fan of spicy food, you're going to love the flavour this pickle will add. The kair sangri achaar goes typically well with spicy Indian curries and gravies. Go ahead! Add the Rajasthani delicacy to your curries and relish the flavour like you never have.
Are we even allowed to talk about pickles and not talk about this one? Mango pickle is certainly the most popular and the most commonly found pickle in every Indian kitchen. The ideal balance of skillfully selected spices, aromatic oil, and fresh raw mangoes, adds a lip-smacking punch to your daily meals. Mango Pickle can be served with every meal and is always a trusted sidekick of most Indian delicacies.